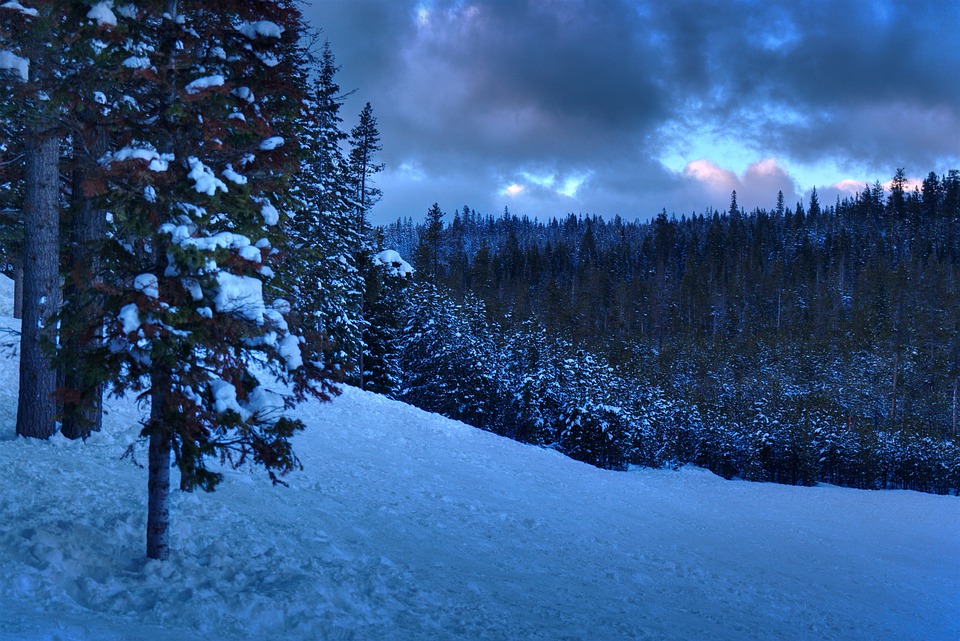 A Bend in the Road: Uncovering the Hidden Gems of Bend, Oregon
Bend, Oregon is a hidden gem located in the heart of the Pacific Northwest. This city is situated in the eastern part of the state and is surrounded by stunning mountains, rivers, and forests. Bend is known for its outdoor recreational opportunities, including hiking, fishing, skiing, and mountain biking. However, what many people don't know is that Bend has a lot more to offer than just its natural beauty. In this article, we will uncover some of the hidden gems of Bend, Oregon.
One of the most unique and fascinating places to visit in Bend is the High Desert Museum. This museum is a combination of a zoological park, history museum, and art gallery. It showcases the culture, art, and wildlife of the High Desert region of the Pacific Northwest. Visitors can explore exhibits on the Native American tribes that lived in the area, learn about the early pioneers, and observe live animals such as otters, eagles, and porcupines. The High Desert Museum is a must-visit attraction for anyone who wants to learn more about the region's history and wildlife.
Another hidden gem of Bend is the Tower Theatre. This historic theater was built in 1940 and has been beautifully restored to its original splendor. It now hosts a variety of performances, including concerts, plays, and film screenings. The Tower Theatre is a great place to catch a show while enjoying the charming ambiance of downtown Bend.
If you're looking for a unique shopping experience, the Old Mill District is the place to go. This shopping and dining destination is located on the banks of the Deschutes River and is housed in a former lumber mill. The Old Mill District features a variety of locally-owned shops and restaurants, as well as a movie theater and outdoor amphitheater. Visitors can stroll along the riverfront, enjoy a meal with a view, or catch a live concert or movie.
For those who love craft beer, Bend is a beer lover's paradise. With over 30 breweries in the area, Bend has one of the highest densities of breweries per capita in the country. Some of the most popular breweries include Deschutes Brewery, Bend Brewing Company, and Boneyard Beer Company. Visitors can take a brewery tour, sample a flight of beers, and learn about the brewing process. Bend's craft beer scene is not to be missed.
If you're looking for outdoor activities beyond the typical hiking and skiing, Bend has plenty to offer. One unique activity is the Bend Ale Trail, which is a self-guided tour of the city's breweries. Visitors can pick up a passport at any participating brewery and collect stamps as they visit each one. Those who complete the trail can earn a free souvenir and bragging rights. Another fun activity is floating down the Deschutes River. Visitors can rent an inner tube or kayak and float down the river while taking in the beautiful scenery.
In addition to its outdoor activities, Bend is also home to a thriving arts and culture scene. The First Friday Art Walk is a popular monthly event where visitors can explore the local art galleries and studios. The Bend Film Festival is another must-attend event for movie lovers. This festival showcases independent films and attracts filmmakers and movie buffs from around the world.
Finally, Bend is known for its farm-to-table dining scene. Many of the local restaurants source their ingredients from nearby farms and ranches, creating a fresh and unique dining experience. Some of the most popular restaurants include 10Below, Ariana, and Jackson's Corner. Whether you're in the mood for a gourmet meal or a casual bite, Bend has something for everyone.
In conclusion, Bend, Oregon is a hidden gem that offers much more than just outdoor recreation. From the High Desert Museum to the Tower Theatre, the Old Mill District to the Bend Ale Trail, there is something for everyone in this charming city. Whether you're a history buff, a beer lover, or a foodie, Bend has something to offer. So next time you're planning a trip to the Pacific Northwest, be sure to include Bend on your itinerary.