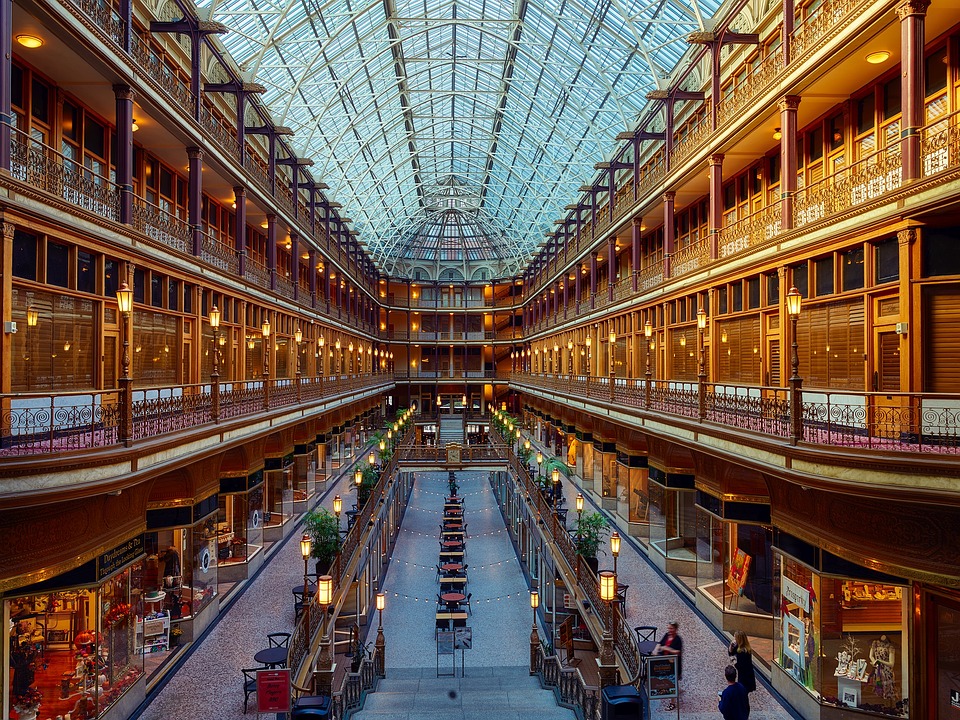 From City to Countryside: Ohio's Diverse Landscapes

Ohio is known for its diverse landscapes, ranging from bustling cities to peaceful countryside. The state is home to a variety of geographical features, including rolling hills, expansive forests, and sprawling farmland. From the urban center of Cleveland to the rural communities of Amish country, Ohio offers something for everyone.
Cleveland, located in the northeastern part of the state, is Ohio's second-largest city and one of the most populous cities in the Midwest. Known for its rich history and cultural attractions, Cleveland is a bustling metropolis that offers a diverse array of experiences. Visitors can explore the city's many museums, including the Rock and Roll Hall of Fame and the Cleveland Museum of Art. The city is also home to a thriving food scene, with a wide variety of restaurants and markets offering everything from ethnic cuisine to locally-sourced ingredients.
In contrast to Cleveland's urban landscape, Ohio's countryside is a patchwork of rolling hills and verdant farmland. The state's rural communities offer a glimpse into a simpler way of life, with many communities still practicing traditional farming methods. The Amish community, which is concentrated in the eastern part of the state, is perhaps the most well-known example of this way of life. The Amish are known for their simple, self-sufficient lifestyle, which includes horse-drawn buggies and a rejection of modern technology. Visitors to Amish country can explore the picturesque countryside and learn about the Amish way of life through tours, museums, and other attractions.
Ohio's natural beauty is also a major draw for visitors. The state is home to a number of state parks and preserves, including the Cuyahoga Valley National Park, which offers over 33,000 acres of forests, wetlands, and waterfalls. The park is a popular destination for hiking, biking, and fishing, and offers a range of outdoor activities for visitors of all ages. Other notable parks include Hocking Hills State Park, which features stunning rock formations and waterfalls, and Mohican State Park, which offers hiking, camping, and boating opportunities.
Ohio's diverse landscapes also offer a wide range of economic opportunities. The state's cities are home to a variety of industries, including manufacturing, healthcare, and education. Cleveland, in particular, has a thriving healthcare sector, with the Cleveland Clinic and University Hospitals being major employers in the region. The state's rural communities, on the other hand, are primarily agricultural, with farming and related industries playing a major role in the local economy. Ohio is a major producer of corn, soybeans, and other crops, and is also home to a growing wine industry.
Despite its many attractions, Ohio faces a number of challenges related to its diverse landscapes. Urban areas like Cleveland face issues related to poverty, crime, and infrastructure, while rural communities struggle with declining populations and limited economic opportunities. Environmental issues, such as pollution and climate change, also pose a threat to the state's natural resources.
To address these challenges, Ohio has implemented a number of initiatives aimed at promoting sustainable growth and development. The state's Clean Ohio Fund, for example, provides funding for the preservation of greenspace and the restoration of brownfield sites. The Ohio Department of Natural Resources also works to protect the state's natural resources through conservation and education efforts.
In conclusion, Ohio's diverse landscapes offer a wealth of opportunities for visitors and residents alike. From the bustling city streets of Cleveland to the peaceful countryside of Amish country, the state's varied geography provides something for everyone. Despite the challenges it faces, Ohio remains a vibrant and dynamic state, with a rich culture and history that is reflected in its landscapes and communities.