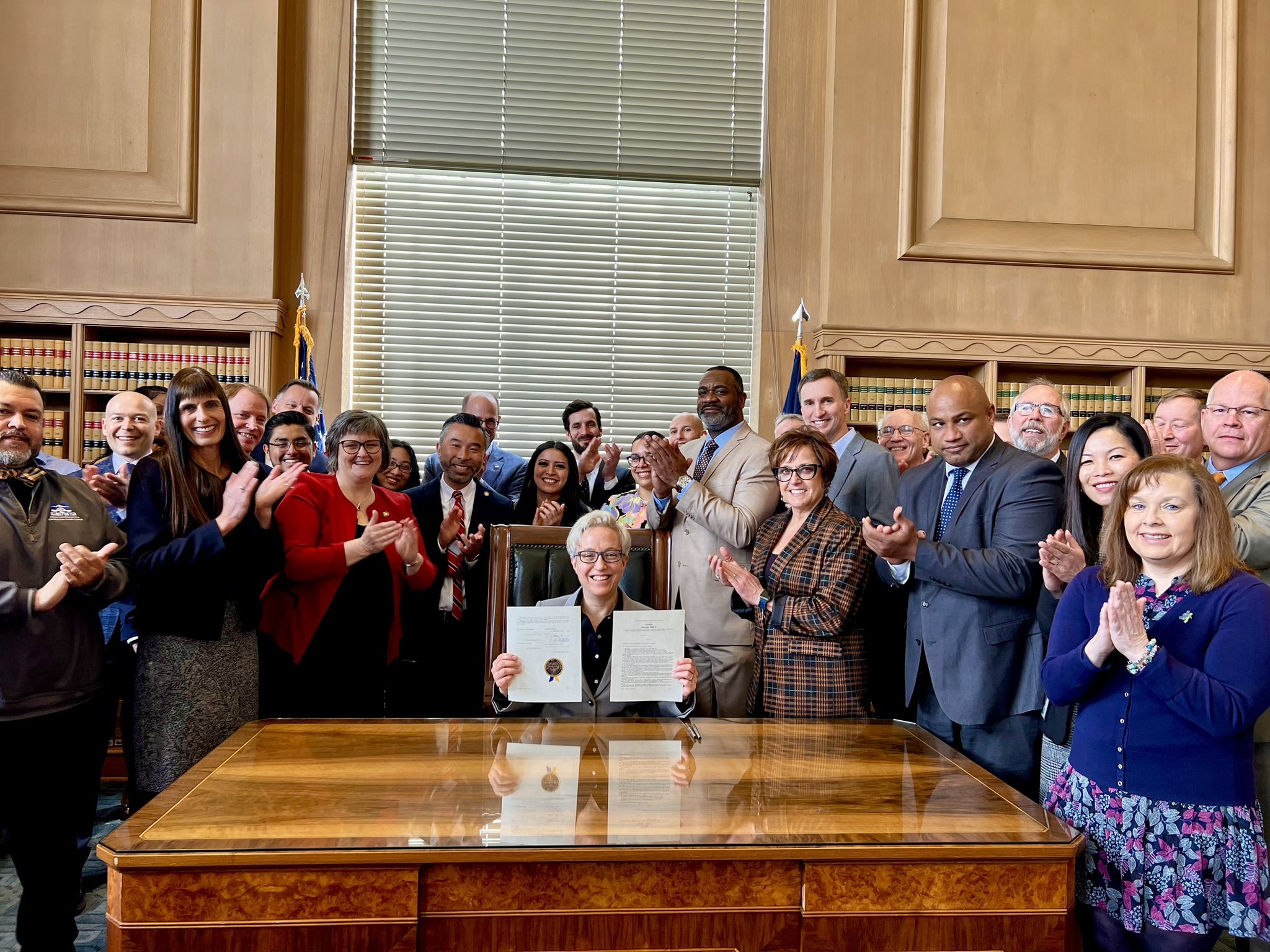 The Oregon CHIPS Act is Now Official
Oregon lawmakers have recently passed a major bill aimed at attracting semiconductor manufacturers to the state. Senate Bill 4, which received broad bipartisan support, devotes more than $200 million in state spending to the industry and gives the governor new land-use powers.
One part of the bill sets aside $210 million, most of which will go towards grants and loans that semiconductor and advanced manufacturing companies can use to acquire and develop land for new facilities and carry out research. Lawmakers expect that these companies will also apply for some of the $52 billion the federal government is offering up via the 2022 CHIPS and Science Act to bolster domestic semiconductor manufacturing.
The second and more controversial part of the bill grants the governor unprecedented authority to shift the urban growth boundaries that restrict where development can occur around Oregon cities. Lawmakers included this provision because of concerns that Oregon lacks enough large parcels of available industrial land to attract a major semiconductor facility, such as a new factory. The land-use provision has generated criticism from farmers, conservation groups, and Republican lawmakers worried about granting the governor power that could result in the loss of valuable farmland.
Despite some critiques, SB 4 received broad support from members of both parties, who have painted the bill as a once-in-a-generation chance to bolster the state's economy for decades to come. Oregon has been a notable player in the country's semiconductor industry since the 1970s and represents nearly 15% of the national semiconductor workforce, playing a key role in developing the chips that are key to modern electronics.
However, in recent years, Oregon has lost out to other states in the competition to attract major new facilities. Ohio, Texas, Arizona, and New York have all seen success in winning those projects and all are expected to compete fiercely for federal CHIPS Act money. With that in mind, members of Oregon's congressional delegation invited U.S. Commerce Secretary Gina Raimondo to Oregon on Wednesday to make a case for the state to receive a significant share of federal funds.
With SB 4 now passed, lawmakers are turning their attention to tax subsidies that might further lure semiconductor activity to Oregon. One major focus is the revival of a research-and-development tax credit, after a former tax break lapsed in 2017. An initial proposal sketched out by state Sen. Mark Meek and Rep. Nancy Nathanson would grant companies up to $10 million in tax breaks for new research and development spending within the state, which is more generous than similar credits offered by states also competing for semiconductor investment.