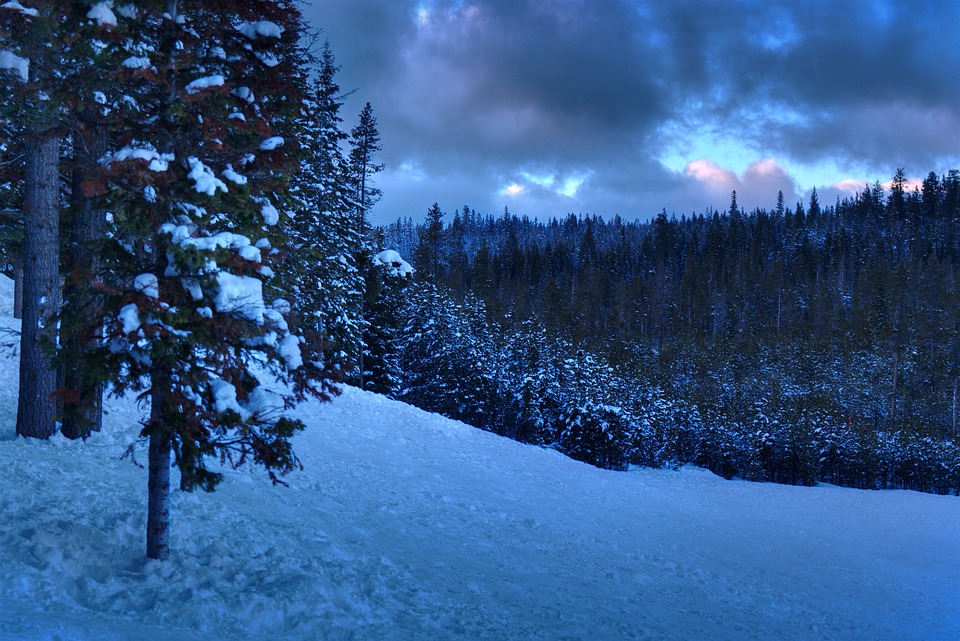 Exploring the Best of Bend, Oregon: A Traveler's Guide

Bend, Oregon is a small city located in central Oregon, known for its scenic views, outdoor activities, and vibrant culture. The city has an array of things to offer to tourists, from cultural hotspots to adventure activities. This traveler's guide will explore the best of Bend, Oregon and help you plan your next trip.
Outdoor Activities
Bend is a haven for outdoor enthusiasts, with its beautiful landscapes and diverse terrain. The city is a gateway to the Cascade Mountains, offering mountain biking, skiing, and snowboarding activities. The nearby Deschutes River is known for its excellent fishing and whitewater rafting. The river also has several parks and trails for hiking, biking, and picnicking.
Bend's most popular attraction is the Newberry National Volcanic Monument, located 20 miles south of the city. The monument features over 50,000 acres of volcanic landscapes and offers a range of activities such as hiking, camping, and hot springs. Visitors can explore the Lava River Cave, a mile-long lava tube that was formed over 80,000 years ago.
Culture and History
Bend is also rich in culture and history, with several museums, galleries, and historical sites. The High Desert Museum is a must-visit attraction for history buffs and nature lovers. The museum features exhibits on the natural history and culture of the region, including live animals and interactive displays.
The Old Mill District is a historic area that has been transformed into a hub of shopping, dining, and entertainment. The district features several restored buildings and warehouses that date back to the early 1900s. Visitors can explore the area on foot or by bike, and enjoy the scenic views of the Deschutes River.
The Tower Theater is another cultural hotspot in Bend, known for its live performances, concerts, and movie screenings. The theater was built in 1940 and has been restored to its original Art Deco style. The theater also hosts several film festivals throughout the year, including the BendFilm Festival.
Food and Drink
Bend is a foodie's paradise, with a thriving culinary scene that features farm-to-table cuisine and craft beer. The city has over 20 breweries, including Deschutes Brewery, the largest craft brewery in Oregon. Visitors can take a tour of the brewery and sample their award-winning beers.
Bend also has several restaurants that offer local and seasonal ingredients. The Drake is a popular spot for brunch, known for its creative dishes and craft cocktails. Spork is another local favorite, serving global cuisine with a Pacific Northwest twist. Visitors can also explore the Bend Farmers Market, held every Wednesday and Saturday from June to October, for fresh produce and artisanal products.
Accommodations
Bend has several accommodation options, from luxury resorts to cozy cabins. The Riverhouse on the Deschutes is a popular resort that offers a range of amenities, including a golf course, spa, and riverfront rooms. The Tetherow Lodge is another luxury resort, known for its panoramic views of the Cascade Mountains and its award-winning golf course.
For a rustic experience, visitors can stay at one of Bend's many cabins and lodges. The Elk Lake Resort is a remote getaway that offers cabins and yurts, as well as kayaking and paddleboarding activities. The FivePine Lodge is another popular option, offering luxurious cabins and a spa in a serene forest setting.
Conclusion
Bend, Oregon is a traveler's paradise, with its diverse range of outdoor activities, cultural attractions, and culinary experiences. Whether you're a nature lover, history buff, or foodie, Bend has something to offer for everyone. With its stunning landscapes, vibrant culture, and friendly locals, Bend is a must-visit destination in the Pacific Northwest.