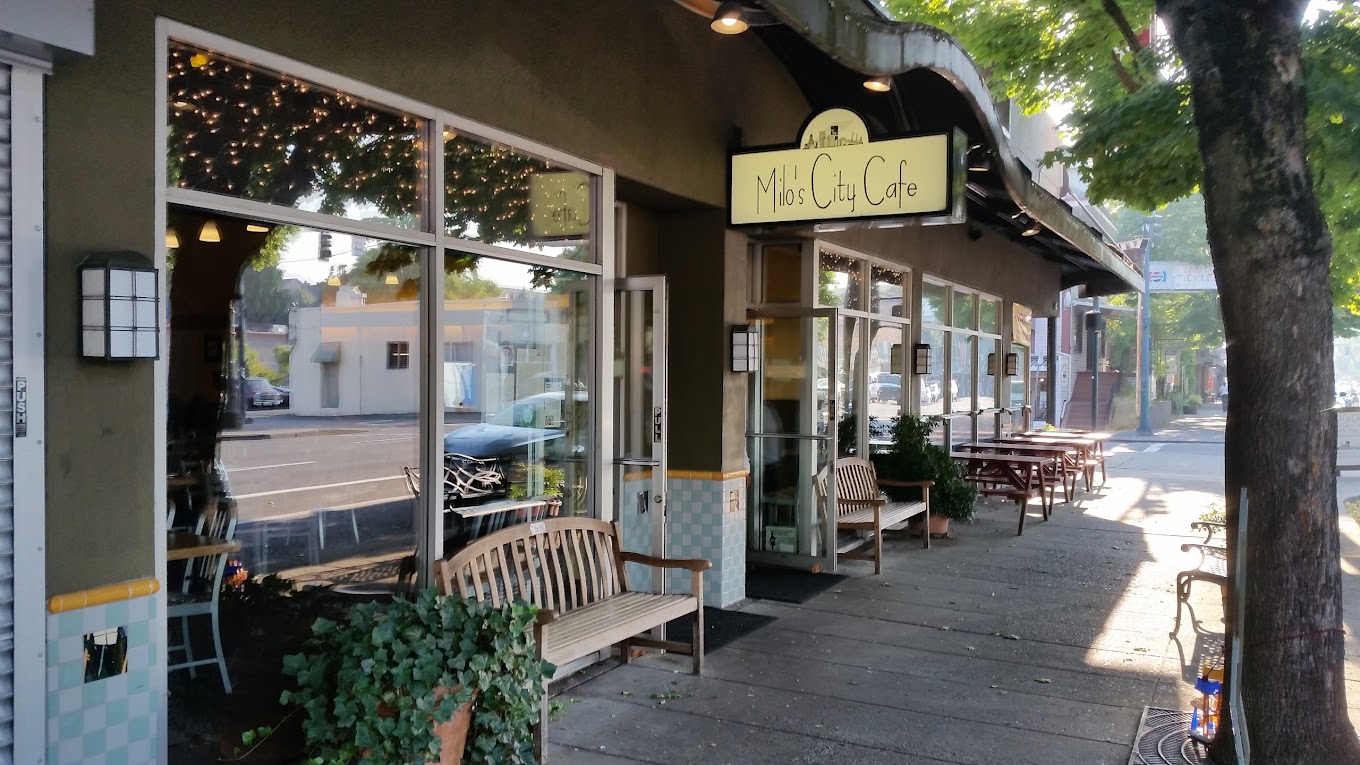 Farewell for Now: Portland's Famed Milo's City Cafe Temporarily Closes, Whetting Foodies' Appetites for Its Return
I recently found myself reminiscing about the days I used to spend at Milo's City Cafe, a beloved breakfast spot in Northeast Portland. You see, after two decades of serving mouthwatering eggs Benedicts, Milo's has temporarily closed its doors following a change in ownership. As a long-time fan of this iconic establishment, I couldn't help but feel a pang of nostalgia and share my memories with you all.
I'll never forget the first time I walked into Milo's back in 1999. It had just opened, and the warm, welcoming atmosphere created by the founders, Loren Skogland and Marianne Meskel Skogland, made an immediate impression. This family-run eatery quickly became my go-to place for breakfast, especially when I craved their famous smoked salmon eggs Benedict or their irresistible chicken and waffles topped with fried leeks.
Over the years, Milo's City Cafe expanded its offerings, adding dinner service in 2002. Although I've enjoyed many a hearty meal there, like their scrumptious Hungarian mushroom soup, I must admit that their breakfast and lunch menu has always held a special place in my heart. Located at 1325 N.E. Broadway, Milo's has been a staple in the Portland community for as long as I can remember.
The restaurant changed hands in 2019 when Jeff Munden took over the 20-year-old business. It's unclear exactly what the future holds for this beloved cafe, as Munden has not yet provided any details about the restaurant's reopening plans. A sign on the door offers a glimmer of hope, stating, "Look for us to reopen soon."
The temporary closure of Milo's City Cafe comes on the heels of another long-standing Portland breakfast institution shutting its doors. Zell's, which had been a favorite among locals for decades, also closed recently. Although they've promised to "return with a different concept at some point," the loss of two breakfast hotspots in such a short time has left many of us craving the comfort of our favorite morning meals.
As I reflect on the countless memories I've shared with friends and family over plates of Milo's delicious food, I can't help but eagerly await the reopening of this cherished establishment. There's just something about the taste of their eggs Benedict and the aroma of their freshly brewed coffee that will always remind me of home.
In the meantime, I'll be keeping a close eye on any updates regarding the future of Milo's City Cafe. I'm sure that many of you, like myself, are eager to see this beloved breakfast spot return to the Portland dining scene. So, let's all hope that the new owners can carry on the legacy of Milo's and continue to serve up delicious dishes that have brought joy to so many over the years.
I'd like to invite you to share your memories of Milo's City Cafe with me. Whether it's a favorite dish, a memorable moment, or simply the warmth of the atmosphere, I'd love to hear your stories. And, as we wait for Milo's to reopen, let's keep our fingers crossed that the new owners can rekindle the magic that made this restaurant a Portland favorite for over two decades.