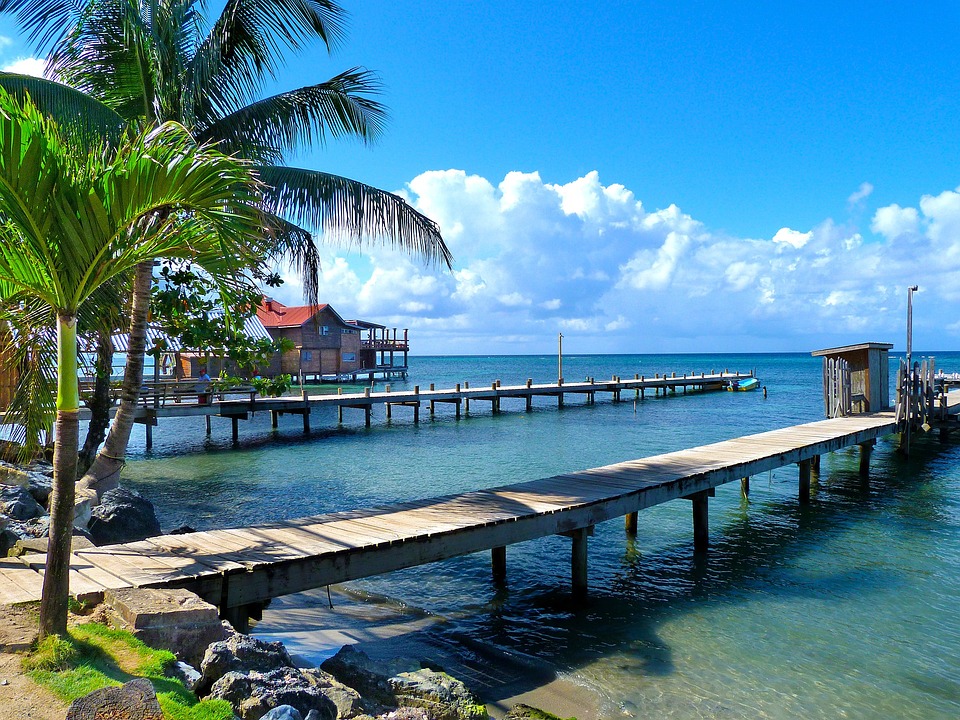 From the Caribbean Coast to the Mayan Ruins: Exploring the Best of Honduras

Honduras is a Central American country that is often overlooked by tourists, but it has a lot to offer. From its stunning Caribbean coastline to its ancient Mayan ruins, Honduras has something for everyone.
One of the best ways to start your visit to Honduras is by exploring its Caribbean coast. The Bay Islands, located off the northern coast of Honduras, are a popular tourist destination for their crystal-clear waters and beautiful coral reefs. Roatán, the largest of the Bay Islands, is a diver's paradise with dozens of dive sites teeming with marine life. The island's West End is a lively area with bars, restaurants, and shops, while the quieter East End is perfect for those seeking a more peaceful escape.
Another must-visit destination on the Caribbean coast is the town of La Ceiba. Known as the "hometown of carnival," La Ceiba is famous for its annual carnival celebration, which takes place in May. The town also boasts beautiful beaches, including the popular Playa de las Palmas, as well as the Pico Bonito National Park, which offers hiking trails and stunning waterfalls.
Moving further inland, the city of San Pedro Sula is a bustling metropolis and the economic center of Honduras. While it may not be a typical tourist destination, San Pedro Sula has some attractions worth checking out, including the Museum of Anthropology and History, which showcases the country's indigenous cultures, and the Guamilito Market, where you can find everything from handmade crafts to fresh produce.
From San Pedro Sula, it's a short drive to the ancient Mayan ruins of Copán. Located in western Honduras near the Guatemalan border, Copán is considered one of the most important archaeological sites in the Mayan world. The site features several temples, palaces, and plazas, as well as intricately carved stone stelae that depict the lives of the Mayan rulers who once inhabited the city.
For those interested in nature and wildlife, Honduras has several national parks and reserves to explore. Located in the country's interior, the Celaque National Park is home to the highest peak in Honduras, the Cerro Las Minas, which offers spectacular views of the surrounding landscape. The park also features several hiking trails, waterfalls, and diverse wildlife, including jaguars, pumas, and tapirs.
Another natural wonder worth visiting is the Río Plátano Biosphere Reserve, a UNESCO World Heritage Site that covers over 2 million acres of rainforest and is home to several indigenous communities. The reserve is also home to a diverse array of flora and fauna, including howler monkeys, toucans, and the endangered manatee.
One of the best ways to experience the culture and traditions of Honduras is through its food. Honduran cuisine is a mix of indigenous, Spanish, and Afro-Caribbean influences and features dishes such as baleadas (a tortilla filled with beans, cheese, and meat), tamales, and plantains. The country's coastal regions are also known for their seafood, including conch, shrimp, and lobster.
Overall, Honduras is a country that has something for everyone, whether you're seeking adventure, relaxation, or cultural immersion. From its stunning Caribbean coastline to its ancient Mayan ruins and biodiverse national parks, Honduras is a hidden gem waiting to be explored.