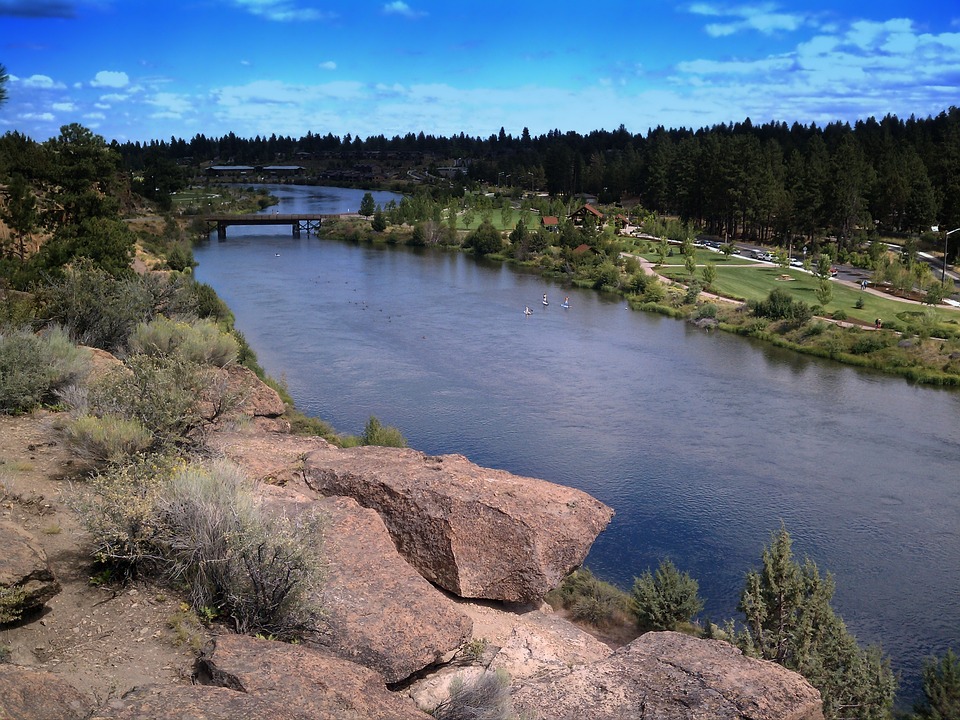 From Mountains to Rivers: The Ultimate Guide to Exploring Bend, Oregon
Bend, Oregon is a beautiful and charming city located in the high desert of central Oregon. Surrounded by mountains, forests, and rivers, Bend is the perfect destination for outdoor enthusiasts and nature lovers. Whether you are a hiker, biker, skier, or simply someone who enjoys a good cup of coffee while taking in stunning views, Bend offers something for everyone. In this article, we will guide you through the best ways to explore Bend, from the mountains to the rivers.
Mountains
Bend is surrounded by the Cascade Mountains, which offer endless opportunities for outdoor recreation. The most popular activity in the area is skiing and snowboarding, with Mt. Bachelor being the primary destination. Mt. Bachelor is a world-class ski resort with over 4,300 skiable acres, 101 runs, and a vertical drop of 3,365 feet. The resort also offers cross-country skiing, snowshoeing, and snowmobiling. If you're not into winter sports, you can still enjoy the mountains in the summer by hiking, biking, or climbing. There are numerous trails and routes to explore, ranging from easy nature walks to challenging summit climbs. Some of the most popular hiking trails include Tumalo Falls, Smith Rock State Park, and the Three Sisters Wilderness.
Rivers
Bend is also known for its beautiful rivers, which offer a variety of activities, from fishing and kayaking to rafting and paddleboarding. The Deschutes River is the most popular river in the area, running right through the heart of Bend. The river is known for its crystal-clear waters, scenic views, and abundant wildlife. You can rent a kayak or stand-up paddleboard and explore the river on your own, or join a guided tour and learn about the history and ecology of the area. If you're looking for more of an adrenaline rush, you can go rafting on the nearby McKenzie River, which offers some of the best whitewater in the state.
Bend's downtown
When you're not exploring the mountains or rivers, you can spend some time in Bend's charming downtown area. The city has a vibrant and lively downtown, with a variety of shops, restaurants, and breweries to explore. You can take a stroll along the picturesque streets and enjoy the beautiful architecture and vibrant street art, or grab a cup of coffee and relax in one of the many cozy cafes. If you're a foodie, you will love Bend's culinary scene, which is known for its farm-to-table cuisine and fresh local ingredients. Some of the best restaurants in the area include 900 Wall, Jackalope Grill, and Zydeco Kitchen & Cocktails. Bend is also home to over 30 breweries, making it one of the best craft beer destinations in the country. Some of the most popular breweries include Deschutes Brewery, Bend Brewing Company, and Crux Fermentation Project.
Accommodation
When it comes to accommodation, Bend has a wide range of options to choose from, including hotels, resorts, vacation rentals, and camping grounds. If you're looking for a luxurious and comfortable stay, you can check out the Riverhouse on the Deschutes, which offers stunning views of the river and the mountains, as well as an outdoor pool and hot tub. For a more rustic and adventurous experience, you can opt for one of the many camping grounds in the area, such as Tumalo State Park or La Pine State Park. These parks offer a variety of camping options, from tent camping to RV camping, and are surrounded by beautiful forests, rivers, and lakes.
Conclusion
Bend, Oregon is a true gem of the Pacific Northwest, offering a unique blend of natural beauty, outdoor recreation, and urban charm. Whether you're a seasoned adventurer or a leisurely traveler, Bend has something for everyone. From the majestic mountains to the crystal-clear rivers, there are endless opportunities to explore and discover the beauty of this amazing destination. So, pack your bags, put on your hiking boots, and get ready for an unforgettable adventure in Bend, Oregon!