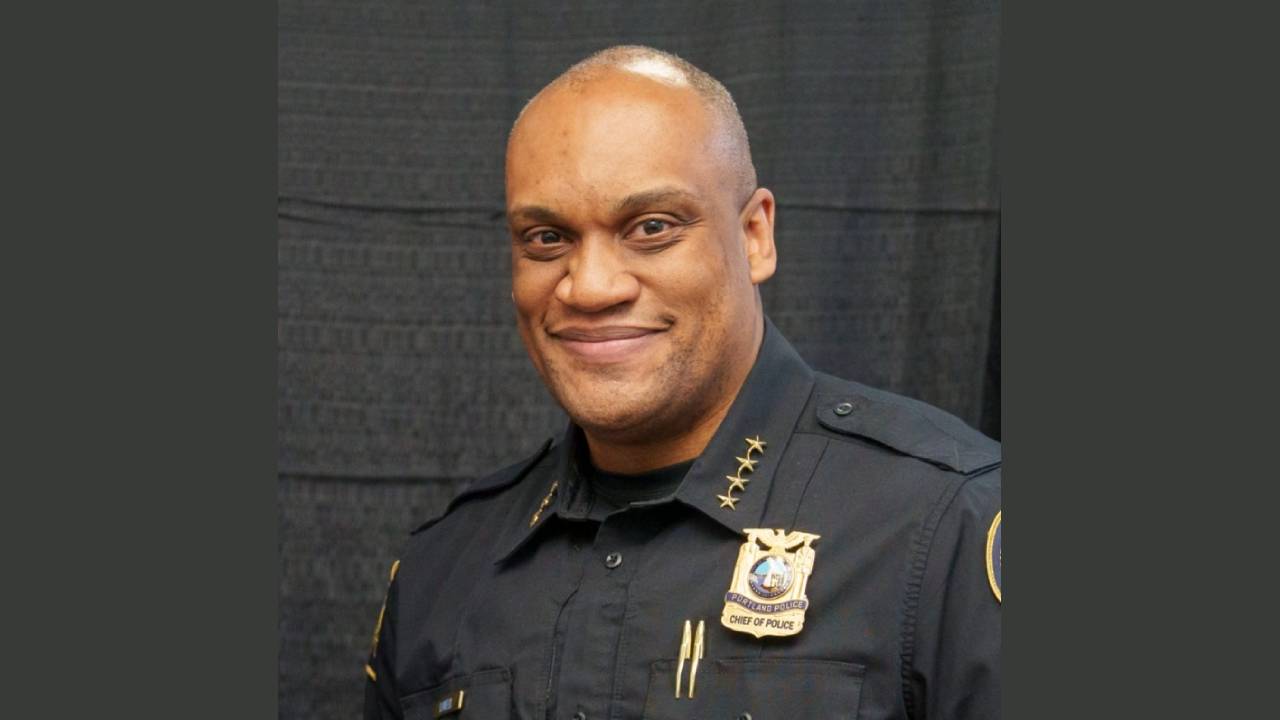 Portland Police Chief Chuck Lovell Announces Resignation, Interim Chief Appointed
Portland, Oregon — Chief Chuck Lovell of the Portland Police Bureau (PPB) has revealed his decision to step down from his position, effective October 11. The announcement came during a joint press conference with Mayor Ted Wheeler on Wednesday afternoon.
Lovell assumed the role of chief in June 2020, following the departure of former Chief Jami Resch, and has served in the capacity for approximately three and a half years. His decision to resign was motivated by his prior knowledge that he wouldn't serve the full seven years remaining in his career. He expressed that Mayor Wheeler's recent announcement of not seeking a third term presented an opportune moment for him to step aside.
Chuck Lovell will transition into a new role overseeing the PPB's community engagement initiatives. He intends to remain in the chief's office and collaborate closely with the incoming chief in his new capacity.
Mayor Wheeler commended Lovell for his dedicated service, noting that Lovell is the longest-serving chief during Wheeler's seven-year tenure as Mayor.
During Wheeler's time in office, there have been four police chiefs, starting with Mike Marshman, who took on the role after the retirement of former Chief Larry O'Dea about six months before Wheeler's inauguration in early 2017. Danielle Outlaw succeeded Marshman and became the first Black woman to serve as Portland's police chief. Outlaw left her position at the end of 2019 to become the Philadelphia Police Commissioner. Jami Resch followed as chief but stepped down after six months, citing the need for change as the city grappled with widespread protests in 2020.
In light of Chief Lovell's departure, Mayor Wheeler has appointed Bob Day as the interim police chief. Bob Day retired in 2019 after a 29-year career at the bureau, during which he held various leadership roles, including positions within the Training Division, Critical Incident Command, Crowd Management, and the Operations Branch. He served as deputy chief under Chief Outlaw in his final year before retiring.
Day's interim appointment is expected to last until the completion of Portland's transition to a new form of government in 2025. Mayor Wheeler chose an interim chief to ensure that the new mayor taking office in 2025 has the opportunity to oversee the process of hiring a permanent police chief and make their own selection.
During the press conference, Day emphasized that his return from retirement is solely for the interim period, and he has no plans to continue in the role beyond 2025. He expressed hope that his work during this time will make the position of police chief a highly sought-after role when the recruitment for a new permanent chief begins in 2025.
Chief Lovell expressed his own sentiments about the transition, stating, "Personally, for me, it's a time for transition." He will remain with the bureau to oversee its community outreach efforts.