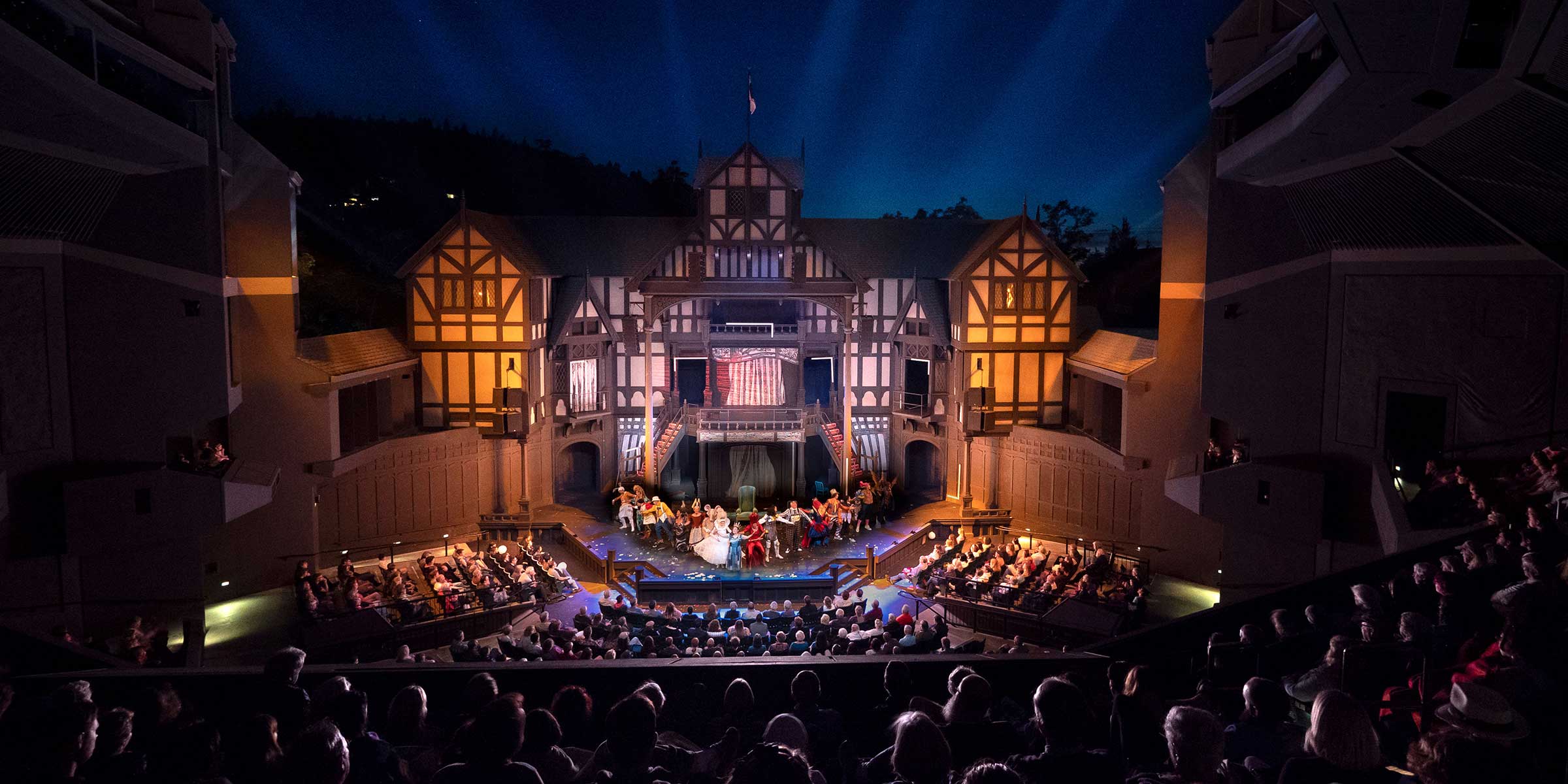 Oregon Shakespeare Festival launches "Save Our Season" amidst financial troubles
The Oregon Shakespeare Festival has launched a campaign to raise $2.5 million to save the season, scheduled to begin later this month, and is suspending its planning for 2024 as it seeks to stabilize its finances. In addition, the festival's board of directors has relieved artistic director Nataki Garrett of the interim executive director role she took on in January, leaving her to focus on production for the remainder of the season, while the board takes on administrative duties directly.
The festival has asked its annual donors to move up their donations, emphasizing the urgency. It needs to raise $1.5 million by June for the 2023 season to continue, and has canceled this year's production of "It's Christmas, Carol!" which it's run for two years during the holiday season.
According to an employee who attended an internal staff meeting, the festival is sorting out accounting issues that date back several years. The festival's leaders said they need to correct over 15,000 incorrect entries in its financial ledger, the result of antiquated systems that were not properly maintained. The leaders told employees they're still trying to precisely determine cash flow numbers, bills owed and overall expenses of the organization. Leaders also said the festival is leaving some bills unpaid to cover expenses.
The Oregon Shakespeare Festival is a significant tourist attraction in southern Oregon, drawing more than a third of the 350,000 visitors who arrive in Ashland each year, according to the city's tourism bureau.
Facing a dire financial outlook, the festival decided to shrink its 2023 season, with attendance 46% lower than it was in 2019, according to David Schmitz, the festival's former executive director. He left earlier this year along with director of development Amanda Brandes, with the festival laying off 12 employees, furloughing seven and leaving 18 indefinitely vacant.
Garrett became interim executive artistic director, and Anyania Muse became the festival's interim chief operating officer. Garrett has been the subject of backlash and sometimes serious harassment since becoming the first Black woman to serve as the festival's artistic director.
Festival officials hope an arts aid package now pending in the Oregon Legislature could provide a much-needed shot in the arm. House Bill 2459 would send some $51 million to arts organizations all over the state. The Oregon Shakespeare Festival would receive $5.1 million, the single largest slice.
The bill was approved by the House Economic Development and Small Business Committee and is being considered by the Joint Ways and Means Committee. If the legislation is passed, it likely wouldn't be distributed until late summer.